Complete Synthetic Turf is excited to announce that they have expanded into the Space Coast with the addition of Marcus Horschel as the new Senior Turf Consultant in Brevard County. Marcus will be supporting the Synthetic Turf Market along the Space Coast including, but not limited to Melbourne, Sebastian, Malabar, Palm Bay, Cocoa Beach, and Satellite Beach. Marcus attended Junior College in the Gainesville area and graduated from the University of Florida's Criminal Justice Program. After graduation, he worked in the roofing industry with his uncles in the Melbourne area. Marcus has become a long-term resident of Melbourne and now resides in the area with his wife, Sarah, and their two children: his daughter Avaya and his son Brody. He has been active in the Melbourne Community for many years while owning and operating several businesses including. Island Watercraft Rentals and Jetty Park Surf Camp. He is also proud to be part of the Long Doggers Grill and Brew Restaurant Eateries all throughout Brevard.
Brevard County, on the east coast of Florida, has a year-round population of over 600,000 making it the 10th most populated county in Florida and is the home to Cape Canaveral, Port Canaveral, and some of the most beautiful and accessible beaches in Florida including Melbourne Beach. Marcus will be filling the demand for Artificial Lawns with low-maintenance, always beautiful Synthetic Turf.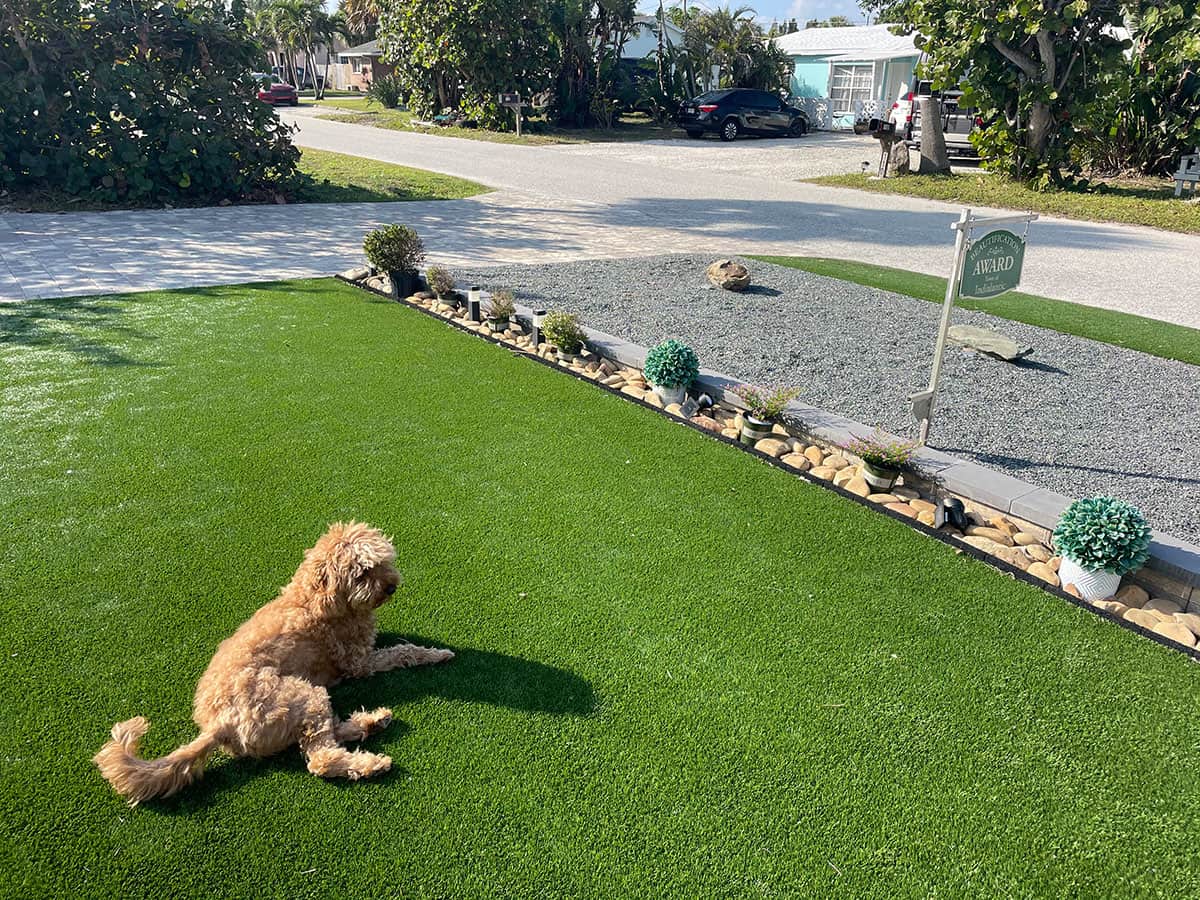 The team at Complete Synthetic Turf is very happy that Marcus will be representing the company on the Space Coast.  With a combined experience of 80+ years, Complete Synthetic Turf has been the trusted choice for Artificial Grass installation on the Treasure Coast covering Palm Beach County (West Palm Beach, Palm Beach Gardens, Wellington) and Martin County. Moving up into Brevard County is the natural progression that has been delayed by the search for the right person to represent the company on the Space Coast.
Marcus' initial focus will be to work with and educate the people on the Space Coast by presenting the many applications for Artificial Grass; Playground Surfacing, Putting Greens, Sports Fields, Boccie Courts, Golf Courts, and Synthetic Lawns…. He will be providing free, consultation, design, and estimates for the many turf products Complete Synthetic Turf has available. Many people are switching to synthetic turf lawns because it needs less or no maintenance compared to natural lawns and looks beautiful all the time.  Also, the amount of water needed to maintain natural lawns can be very expensive, and the chemicals used to treat regular grass can be hazardous. Both concerns can be resolved by applying Synthetic Turf.
Complete Synthetic Turf (CST) prides itself on quality installations always completed in a timely and professional manner. CST is a company with great products and great people. We are sure Marcus will bring his clients and the people on the Space Coast Synthetic Backyard Putting Greens while assisting them with their turf projects.
Marcus Horschel
You can reach Marcus' Cell: (321)693-7873
Or
The main Office at: (321)295-8663