ARTIFICIAL GRASS FOR SPORTS FIELDS
Sports fields are tricky areas to maintain.
They must be well-kept and serviced regular in order to avoid breaking down and becoming unsafe. However, the intense activities and irregular patterns of use associated with traditional lawns can make them hard to keep up.
Artificial grass is becoming a more popular option for sports fields where owners look to balance cost-efficiency and functionality. Not only does the low-maintenance nature of artificial grass help you save time and money, artificial turf is also resistant to many of the problems commonly found on sports fields.
At Complete Synthetic Turf, we can set up your sports court or field with high-quality fake grass. Whether you run a sports camp or manage teams at a school, switching to synthetic turf can be a very smart decision.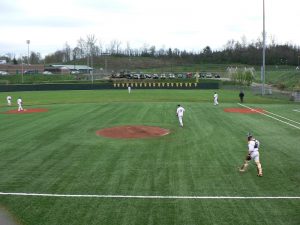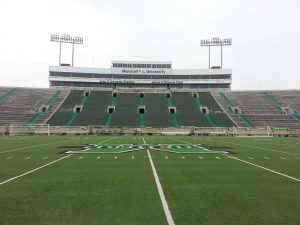 CAN SYNTHETIC GRASS MAKE A FIELD SAFER?
When a sports field is in poor condition, everyone who uses it is put at risk. Consider what happens when certain areas of a field are used frequently or natural grass is exposed to heavy rain. Uneven spots can emerge, as well as holes and dirt patches.
These areas pose a tripping hazard and damaged areas can also grow, meaning the problem will only get worse over time. An accident on a sports field can result in serious liability, which means maintenance crews will have to work extra at keeping regular grass in good shape.
Our astroturf solutions are provided by VersaCourt, and they can ensure your sports field stays even and easy to maintain. You'll save time and money while also improving the safety of your field.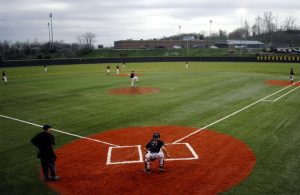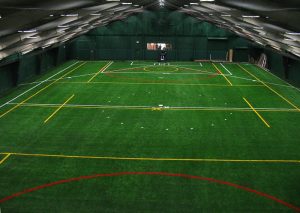 USING FIELD TURF FOR SCHOOLS
Running a sports field for a school can be complicated for a number of reasons. Safety issues in these instances can result in serious problems and even lawsuits.
While sports field owners can hire dedicated maintenance crews, fields are not used on a regular basis. It can be easy for them to become neglected, and this process wears them down over time. Field turf made from synthetic grass provides owners with the best of both worlds. The field will be even and free of dangerous spots, and it will require less maintenance to sustain.
Whether it's the home team at a local high school or a well-known team from a college, you can give them an advantage by going with synthetic materials for your turf field.
TRUST YOUR SPORTS FIELD TO THE EXPERTS
Sports enthusiast know that athletes depend on one thing in addition to their own skills – the equipment they use. Just like the type of golf club or baseball bat a person uses will affect their performance on the field, so will the material a field is made from.
It may be tempting to use traditional grass or to stay with it. It is the first thing most people think of when they picture a sports field. However, astroturf is becoming more popular for sports fields. Athletes appreciate an environment that is safe and facilitates smooth, fluid movement.
Getting artificial grass installation is easier than ever. Our specialists can give you the right amount of turf for your location whether you have a small practice area for golf in your backyard or a full soccer field at your school.
CHOOSE US FOR ARTIFICIAL GRASS
Many people are hesitant about making major changes to their sports field. Even the smallest update can affect the athletes. However, it is also possible to affect their experience in a positive manner. Choosing to have synthetic terrain installs means the field will be more even, you'll reduce maintenance costs, and you'll decrease the chance of an accident happening.
We offer you top-quality artificial lawns for your sports field. We can provide any repairs you need, as well as regular servicing. When you need an all-in-one solution for modernizing and upgrading your field turf, choose us!
To find out more about synthetic grass for your sports field, contact Complete Synthetic Turf today!