Artificial Turf For Lawns
ARTIFICIAL TURF SOLUTIONS PALM BEACH FLORIDA
Synthetic grass has gone from a novelty to a direct competitor in the lawn industry.
No longer relegated to situational uses, artificial turf is a top choice for all lawns. This affordable, safe, low-maintenance grass alternative is popular for commercial and residential facilities alike.
Advances in the construction, maintenance, and installation of fake grass has provided great opportunities for customization and cost-efficiency. Complete Synthetic Turf can install artificial grass on lawns at homes, golf courses, and more.
Are you looking to reduce maintenance for your lawn, or save on water, money, and stress? If so, artificial grass could be a great choice for your location in Palm Beach.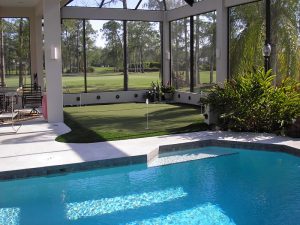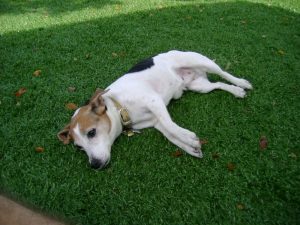 IS IT EASY TO GET ARTIFICIAL GRASS INSTALLED?
Your lawn is a big part of your property. The thought of changing the entire lawn can be overwhelming, and some people are apprehensive about making this massive switch. One of the fears usually comes from questions about the set-up process.
Artificial grass has come a long way, and Complete Synthetic Turf understands the installation process. No matter the geography or topography of your location, we can ensure you get a professional installation.
When synthetic grass is installed properly, it enhances the benefits this material provides. One reason many people have switched to synthetic turf is because it looks more realistic than ever. By installing turf precisely around driveways, sidewalks, and decks, we enhance the turf's natural appearance.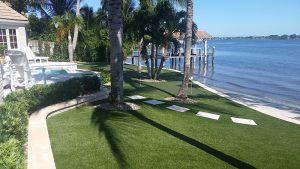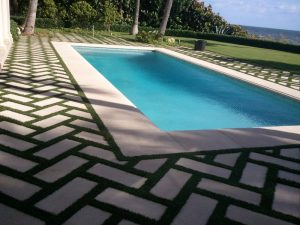 HOW ARTIFICIAL TURF CAN BENEFIT YOU
Everyone loves the appearance of a well-kept lawn. Neatness can also translate into safety, cutting down on hazards and improving the value of a piece of property. It can also make the terrain much better for frequent use or activities like golf.
While a great-looking lawn is something many people want, maintaining real grass is not always easy. There are many hazards posed by traditional lawns, such as insect invasion and weed growth. The amount of water needed to maintain these lawns can be very expensive, and the chemicals used to treat regular grass can also be hazardous.
Not only is synthetic turf easier to maintain, it is often more affordable. After paying the initial installation cost, you'll be able to save on water and maintenance. This translates into long-term benefits, and your artificial grass will be easier to keep up.
ENHANCE SPECIFIC AREAS WITH SYNTHETIC GRASS
The areas around pools and patios are tricky to maintain. They need to be comfortable, but they are also subject to more wear. Synthetic turf is a great solution in these situations.
Not only is the even surface comfortable to walk on with bare feet or shoes, it offers an impressive amount of durability. If you're someone who prefers synthetic lawns on part of your property, we can ensure you get the exact amount of coverage and install it to match the contours of the area.
SYNTHETIC GRASS IS GREAT FOR GOLF COURSES
Whether you have a golf club, or you're a hobbyist who has always wanted a home backyard putting green, synthetic grass can help you save. The low-maintenance nature of fake grass means you'll spend less on upkeep. No matter the size of your facility or the shape of your yard at home, we can install synthetic turf and provide the necessary upkeep you need. This is much less than what is needed for real grass, and having regular maintenance allows you to get even more use out of this popular material.
When you have a backyard putting green at home, it can be easy to let it become overgrown or uneven if you don't get a chance to use it regularly. Commercial properties often spend a large amount caring for their golf courses even when they aren't in use. With an artificial lawn, you can save money and get the most out of your investment.
ONE SOLUTION FOR YOUR SYNTHETIC LAWN NEEDS
When you're considering having synthetic grass installed, you want a company that knows lawns well. Complete Synthetic Turf can install fake grass on property of all sizes. We can also handle any repair or maintenance needs you may have. On occasion, synthetic turf will wear down or require replacement in some places. Though it is more durable than regular grass, no turf will last forever.
Our specialists can handle all these needs, meaning you can trust your lawn to a single service provider that understands artificial turf. This increasingly popular alternative to regular lawns can make your Palm Beach home or business look better, while saving you money at the same time. You'll also use less water, promoting environmentalism with your new synthetic turf. This option offers many benefits, and getting it at your location is easier than ever.
Whether you've never had the type of lawn you wanted, or you're ready to take your property to the next level in terms of look and functionality, contact Complete Synthetic Turf to learn more!