Artificial Grass For Tennis Courts
Complete Synthetic Turf's Synthetic Tennis Court Installation
If you've been considering upgrading your tennis court, you've likely come across the option for "Synthetic Tennis Court Installation." In South Florida, where the weather can be as unpredictable as a tie-breaker, choosing a durable and reliable surface is crucial. Here's why Complete Synthetic Turf should be your top choice for a tennis court that stands the test of time—and weather.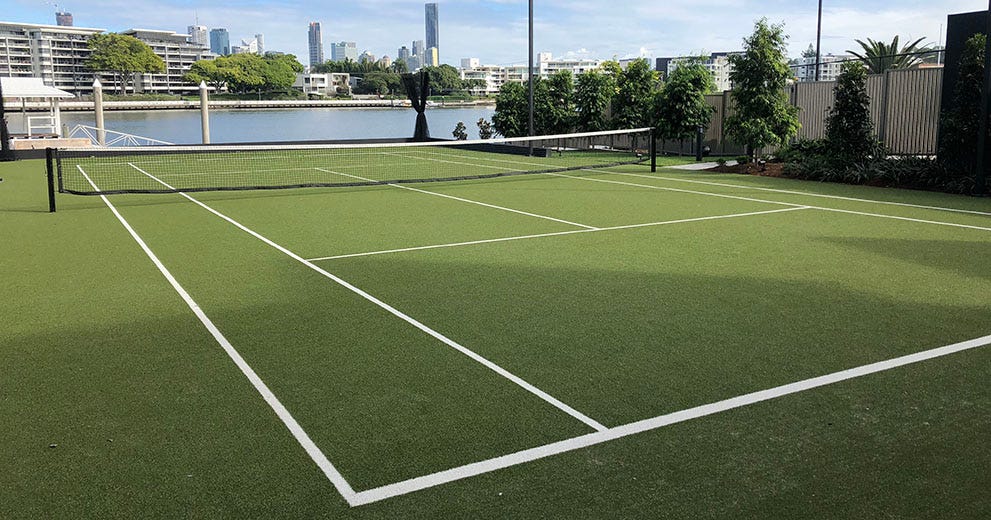 Why Synthetic Turf is a Game-Changer
The benefits of opting for a synthetic surface over traditional grass or clay are numerous:
Low Maintenance: Forget about watering, mowing, or replanting.
Weather Resistance: Rain or shine, your court is always ready for a match.
Consistent Game Play: Enjoy uniform bounce and better ball control.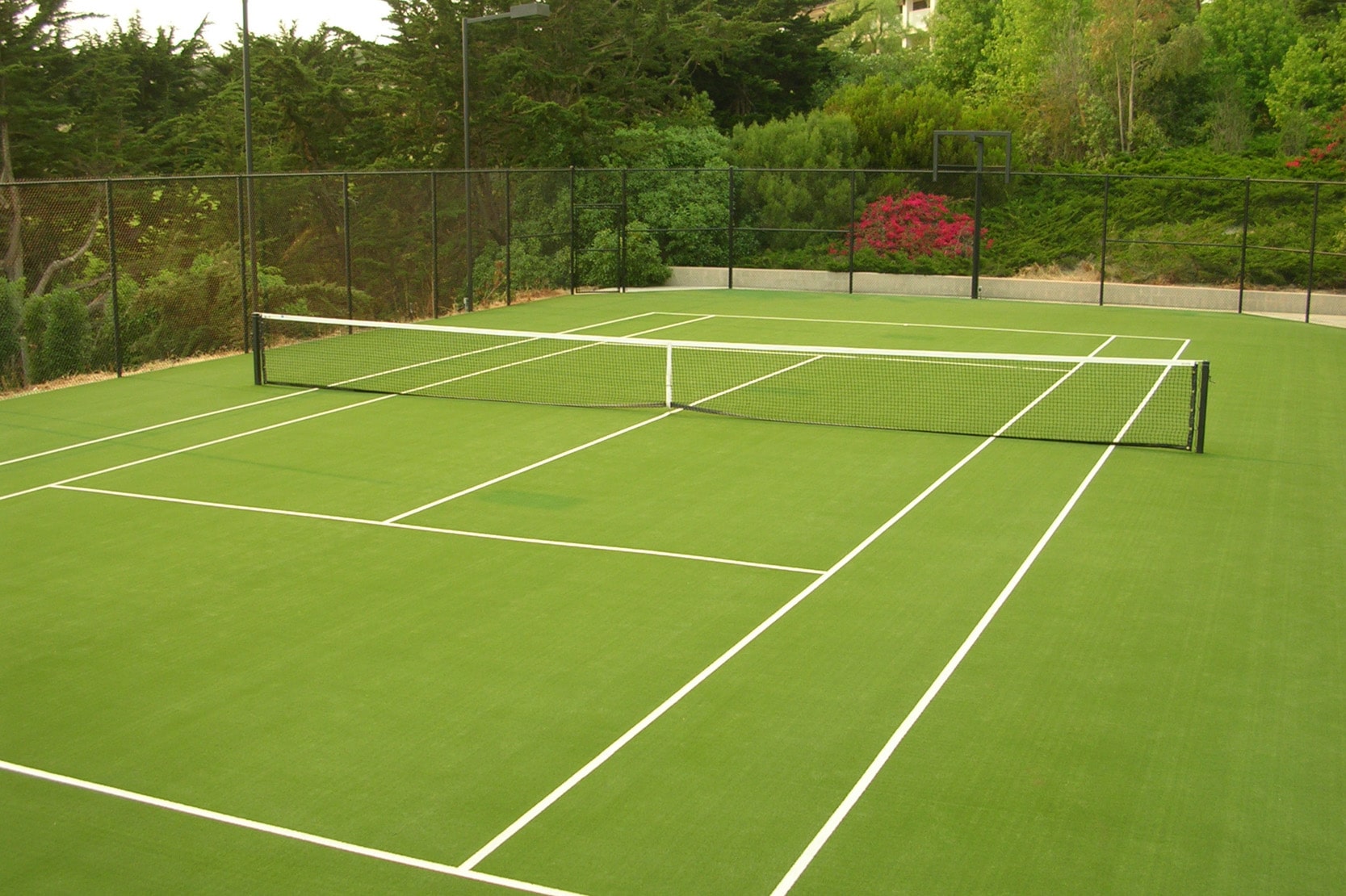 What Sets Complete Synthetic Turf Apart
Our team brings over 40 years of experience in selling and installing synthetic turf, not just in South Florida but around the globe. We've mastered our craft across all 50 states and six continents. When it comes to "Synthetic Tennis Court Installation," our proficiency is unparalleled in the synthetic turf community.
Isn't it time you experience the best in synthetic tennis court installations? With Complete Synthetic Turf, you don't just get a tennis court; you get a long-lasting investment. Let our team of seasoned professionals guide you through the easy process of transforming your space into a world-class court. Reach out to us today, and let's set the ball rolling on your dream tennis court. With Complete Synthetic Turf, excellence isn't just promised; it's delivered.
Get a Free Consulatation & Estimate | Fill out our form
Call or email us at any time. No residential or commercial request is too big for us to handle.