Artificial Grass Company Stuart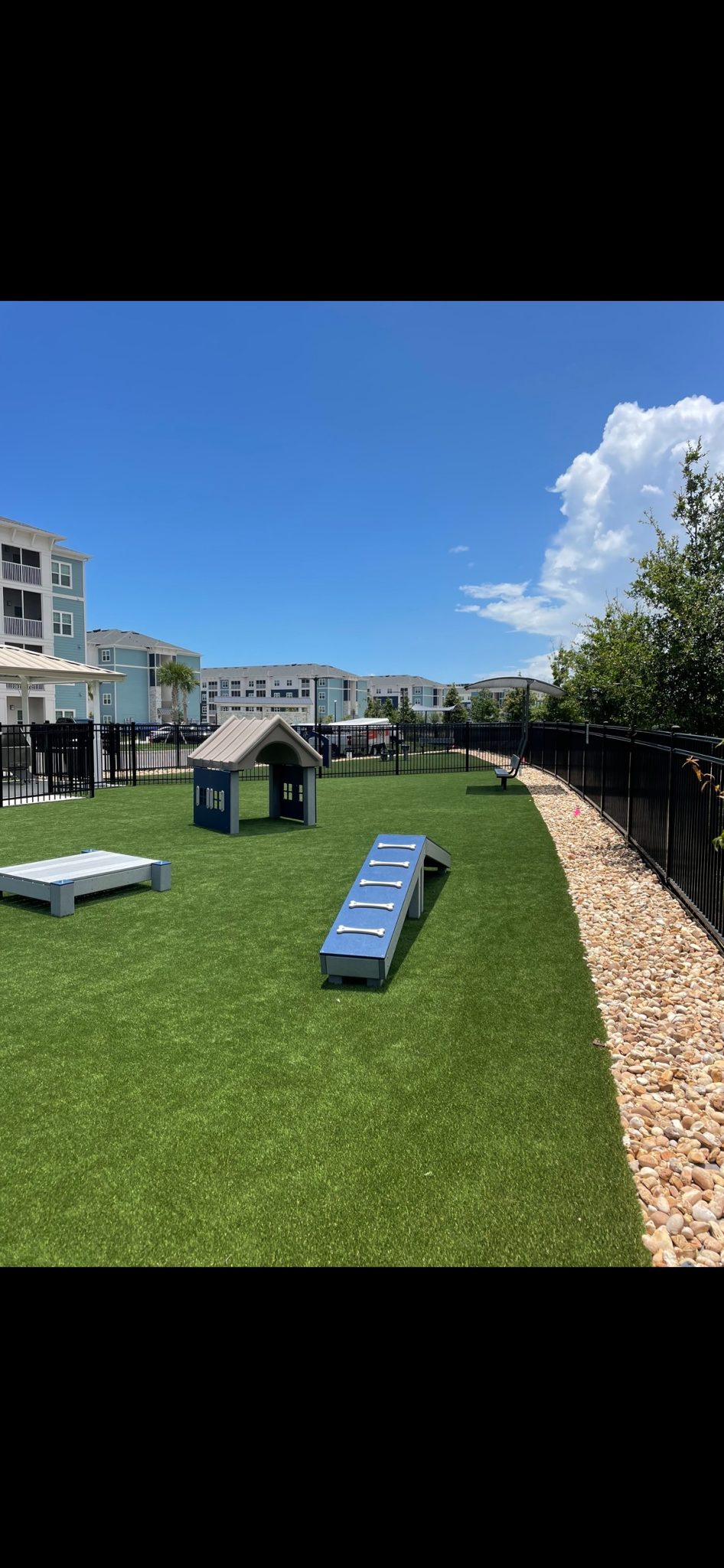 Have you ever envisioned a luscious, perfectly manicured lawn that maintains its vibrant green hue all year round? Thanks to Complete Synthetic Turf, the leading Artificial Grass Company in Stuart, you no longer have to dream. With over six decades of collective experience in the synthetic turf industry, we've become the premier provider and installer of artificial grass in South Florida and beyond.
Complete Synthetic Turf: Unrivaled Expertise in Synthetic Turf Solutions
Complete Synthetic Turf is the epitome of unrivaled expertise and professionalism. We're proud to have a skilled staff that has overseen the sales and installation of artificial grass projects in all 50 states and on six continents. With a reputation that spans the globe, it's clear to see why we're the go-to Artificial Grass Company in Stuart.
The Versatility of Our Synthetic Turf
At Complete Synthetic Turf, we understand that each client has unique needs. That's why we offer a plethora of artificial grass varieties to cater to different applications. Whether you're seeking synthetic turf for your lawn, a playground, dog run, athletic field, golf facility, or even a bocce court, we've got you covered.
Artificial Grass for Various Needs
Our Comprehensive Services
We don't just sell synthetic turf. Our team of knowledgeable professionals handles every aspect of the process, from design to installation. Be it a residential home, townhouse, condominium, apartment building, dog spa, kennel, golf club, course, hotel, motel, resort, sports field, or putting green, no project is too big for us to handle.
Why Choose Complete Synthetic Turf?
Our commitment goes beyond offering high-quality synthetic turf. We strive to provide a comprehensive customer experience that extends to offering guidance and assistance where needed. Feel free to call us or stop by our new headquarters in Stuart. Our friendly team is always ready to answer your questions and provide any additional information or assistance you may require.
In essence, a partnership with Complete Synthetic Turf, the leading Artificial Grass Company in Stuart, paves the way to a maintenance-free, aesthetically pleasing lawn. We pride ourselves in offering a wide variety of top-tier synthetic turf solutions, coupled with exceptional customer service.
Embrace the future of landscaping today. Experience the ease, luxury, and versatility of artificial grass. Call or email us to kick-start your journey to a stunning, evergreen lawn. After all, with Complete Synthetic Turf, perfection is just a call away.